Abilitree
Videography
Abilitree is an empowering non-profit servicing Deschutes County. It focuses on enriching people to grow their abilities for independence through expectations and inclusion in community life. The Write Foot helped Abilitree with its Giving Tuesday campaign for 2018 by bringing one man's story to life through multimedia storytelling videography.
VIDEOGRAPHY RESULTS
Through this video, Abilitree raised over $300. But most importantly, the non-profit received more recognition throughout the community about its services and how it's benefitting Bend and Deschutes County residents.
HOW THE WRITE FOOT MADE IT HAPPEN
As a former journalist, Ariana has covered everything from controversial and investigative to lighthearted stories. She has a passion for people, and knows the best stories are told when the interviewees are comfortable. Ariana isn't just asking questions, she has a conversation with those in front of the camera, making them not only comfortable, but also happy to have their stories heard.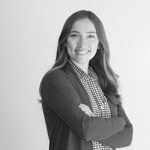 "Ariana approached the video project with such professionalism and empathy. She is a pleasure to work with and I highly recommend her team."